---
---
GET A TATTOO SLEEVE WITHOUT THE COMMITMENT
Have you been thinking about getting a tattoo sleeve, but not sure if you're ready to commit to a lifelong decision yet?
Then this Temporary Tattoo Sleeve is for you! 
This temporary waterproof tattoo sticker let's you test out a full tattoo sleeve for deciding on actually getting one!
You'll be able to realistically see if a sleeve fits your style & personality.
Plus, your friends will also be able to let you know their thoughts on how a tattoo sleeve works for you.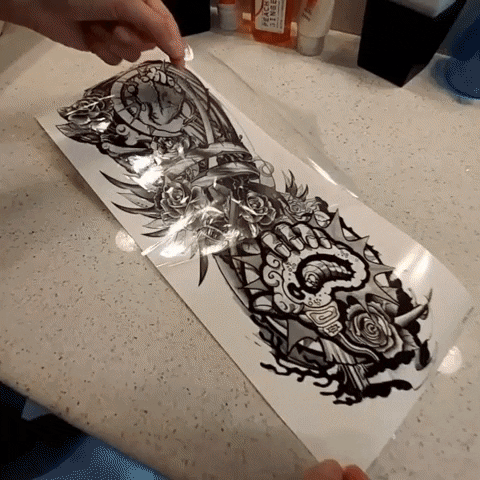 EASY TO USE:
1. Using scissors, cut the tattoo out of the white paper
2. Place the tattoo evenly on skin
3. Wet the tattoo thoroughly with a sponge or wet towel
4. After 30 seconds, gently remove the backing paper
5. Allow the tattoo to air-dry 
To remove, simply rinse the tattoo under warm water, and scrub off with either soap or rubbing alcohol. 
ORDER TWO FOR A SLEEVE ON BOTH ARMS