Retro Gaming-Styled Wireless Mouse
Retro Gaming-Styled Wireless Mouse
Overview
Awesome Retro Gaming-Styled Wireless Mouse with 3D touchpad designed to mimic the early Nintendo video game systems!
The Retro Gaming-Styled Wireless Mouse is designed by Swedish industrial designer Daniel Jansson and slabbed in the iconic NES color scheme. The matte grey makes up most of the boxy body, with black details surrounding the two red left and right mouse buttons as well as dressing the D-pad on the left lateral of the device, which can be used to navigate websites. The black box around the red buttons aren't just aesthetic either — the middle section serves as a touchpad, which acts as a scroll wheel. In terms of battery life, the 2.4GHz wireless mouse can last 100 to 120 hours with a single AA battery.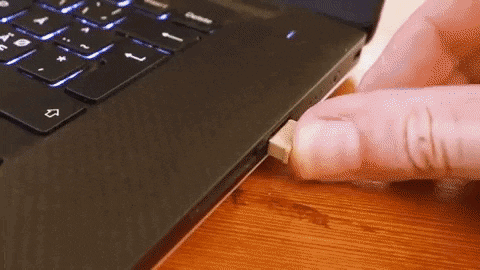 Features:
CLASSIC DESIGN: With inspiration from the classics. Designed with the utmost attention to detail. We bring you a retro-themed wireless mouse in collaboration with a great designer, Daniel Jansson.
2.4G WIRELESS TECHNOLOGY: 2.4G wireless mouse is different, bringing the aesthetic of an age long gone to a tool few people can't live without these days.
D-PAD NAVIGATION BUTTON: Janssen incorporated a D-Pad on the side, that can be controlled via your thumb. The D-Pad provides an extra layer of functionality to the mouse, allowing you to perform PageUp, PageDown, Home, and End commands with a single click.
3D TOUCH PANEL: There is a 3D touch panel included in between the top buttons as well, and its sleek design makes it easy to fit in a bag if you're taking it on the go.
EASY TO CARRY: This Retro Gaming-Styled Wireless Mouse

is very light and easy to carry anywhere and very comfortable to use.

NOSTALGIC GIFT: To make loving people nostalgic, Retro Gaming-Styled Wireless Mouse will be a great classic gift!
Product Details:
Type: 

Wireless Mouse

Compatibility: Windows, macOS

Work Mode: Digital Photoelectric Technology, 3D Touch Panel

Connectivity: 2.4G Wireless Technology

Distance/Resolution: 10 Meters, 1,000 Dpi

Dimension: 4.33 x 2.2 x 1.38" (110 x 56 x 35 mm)

Weight: 0.38"  (71g)

Battery: AA Battery (100-120 Hours of Use)
Package Included:
1 * Retro Gaming-Styled Wireless Mouse

1 * N30 2.4G Receiver

1 * Manual
This is a LIMITED PRODUCT. Consider getting two or more.
Click ADD TO CART and buy it now! Get yours today while stocks last.
Fast Worldwide Shipping and 100% Money Back Guaranteed!
50% OFF Today Only - Order Yours Today
30 Day Returns & Refunds
Discounts for larger quantity orders