---
---
HIGHER HUNTING SUCCESS RATE 
We all knows that most of the animals we hunt are most active during the nighttime. Whether you're hunting to provide for your family, or protecting your land from damage from encroaching species, this Night-Vision Hunting Scope will make you a much more successful hunter.
In fact, a study conducted by an agricultural agency revealed that 1 in 4 landowners are subject to damage from coyotes and feral hogs - both nocturnal animals. Eliminate this threat immediately with this rifle attachment and never worry about your land again!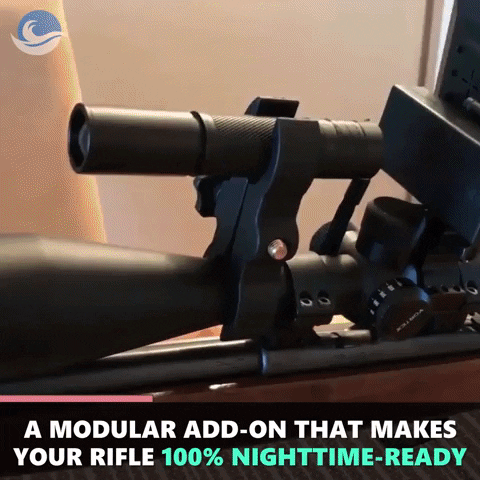 If wildlife is disturbing your livestock or is showing you hostile behaviour then this night vision scope is your SECURITY FRIEND. A perfect visual experience in Complete darkness. Ideal for a wide variety of use such as Protecting your land, Surveillance, Night outdoor and Exploring caves and so on.
Extremely high definition 4.3-inch screen makes hunting in night much easier.
Easy setup and Easy to use
Infrared laser detects the location without shining any light, which means you remain hidden and safe
Military level technology at an affordable price!
Hunters enjoy 200-yard range with the infrared light on the scope
Who needs a typical monitor when this Night Vision Hunting Scope with Infrared Flashlight exists. The actual effect of this product is better than most professional night vision device. This set default is fit for diameter 40-45mm rifle scope.
Package Includes: 
1x Camera with Night Vision
2x Eyepiece Tube
1x Night Vision Screen
1x Night Vision clamp
1x Infrared Flashlight (200 meter range) -
FREE TODAY!
CLICK ADD TO CART NOW