Baby Elephant Plush Toy
$59.99
Regular price
$29.99
Baby Elephant Plush Toy
$59.99
Regular price
$29.99
Overview
Cute Baby Elephant Plush Toy is Great for Babies and Infants to Cuddle Up to While Sleeping!
The Baby Elephant Plush Toy is suitable for your baby's size, use this cute companion, soft elephant toy to bring smiles to your children and girlfriends, so that you can get comfortable every day. When you feel tired or sleepy, it acts as a pillow or cushion, making you feel relaxed and happy at home. This Baby Elephant Plush Toy is perfect for all babies, toddlers, and young children. It is large, cuddly, and can be a plush toy that they genuinely grow into.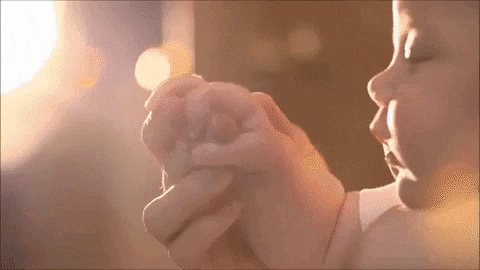 Features:
HIGH QUALITY: Delicately crafted and with a high quality-a good match to home decoration A great item for in-bed reading, TV-watching, sofa cushion, and back and head pillow-supply for a comfortable and cozy feeling in the home.
MORE THEN JUST A TOY: It's more like a friend or somebody who can make you feel safe and comfortable. That feeling is so important to us and our little ones.
PERFECT FOR TUMMY TIME: Made with premium soft plush material making it the perfect toy for tummy time!
VERY SAFE: The Baby Elephant Plush Toy is very safe for kids! Cotton is used as the exterior as well as the filling, creating an incredibly cute stuffed animal that is durable and comfortable enough for kids to enjoy fully.
MULTIPLE COLORS: The Baby Elephant Plush Toy comes in 5 cheerful colors to choose from, making it the perfect gift!
Product Details:
Type: Plush/Nano Doll

Material: 100% Soft Plush Cotton

Size: 16 - 24" (40 - 60 cm)

Color: Pink, Blue, Purple, Yellow, Gray

Features: Stuffed & Plush, Soft, Interactive, Educational
Package Included:
1× Baby Elephant Plush Toy
This is a LIMITED PRODUCT. Consider getting two or more.
Click ADD TO CART and buy it now! Get yours today while stocks last.
Fast Worldwide Shipping and 100% Money Back Guaranteed!
50% OFF Today Only - Order Yours Today
30 Day Returns & Refunds
Discounts for larger quantity orders